Invites, the guest list, the centre pieces, décor, venue, entertainment… it appears that wedding lists are endless, because there is just so much to take care of and organize, enough to send even the calmest person into a nervous breakdown. As you can imagine, this includes the hunt for the ideal wedding dress, which is obviously not something grooms have to bother with. But for brides, this is the moment they have been looking forward to in some cases their whole lives, so they naturally want to be nothing short of perfect. The search for the best wedding dress is extensive, but to help you maintain your sanity, we have put a short guide to help you out. You are welcome! And congratulations!
Research Far And Wide
The more you research, the more you might feel like you will never find the dress of your dreams, but do not give up. Keep going. It is easy to feel de-motivated when you have been through what feels like hundreds of magazines and websites and turned up with nothing, but just like with weight loss, you must keep plowing on. There are countless wedding dress design options out there it is just a matter of finding out what your calling is.
Know Your Body Type
We are all categorized into specific body types, such as pear or hour-glass. Which means that just because you may have your eye on a particular design because it looks drop-dead gorgeous on the model on the cover, does not mean it would look the same on you. Not because you are not gorgeous yourself, but because that style of dress is not right for you. Accentuate your individual features, and make the dress uniquely yours. Work with your build and look up wedding fashion to give you further inspiration.
Custom Design
There are different ways in which you can source your wedding dress, and which you opt for is entirely up to you. We would like to suggest custom-designing, which is often the best way out for brides who simply do not fancy anything they have seen in the bridal stores, and are not likely to find their match anytime soon either. Now custom design may be more expensive, but you should be able to find something reasonable, and also, you get the wedding dress you always wanted. You do have to also make sure you leave plenty of time for all of it, so you should start the planning process at least 8 months in advance.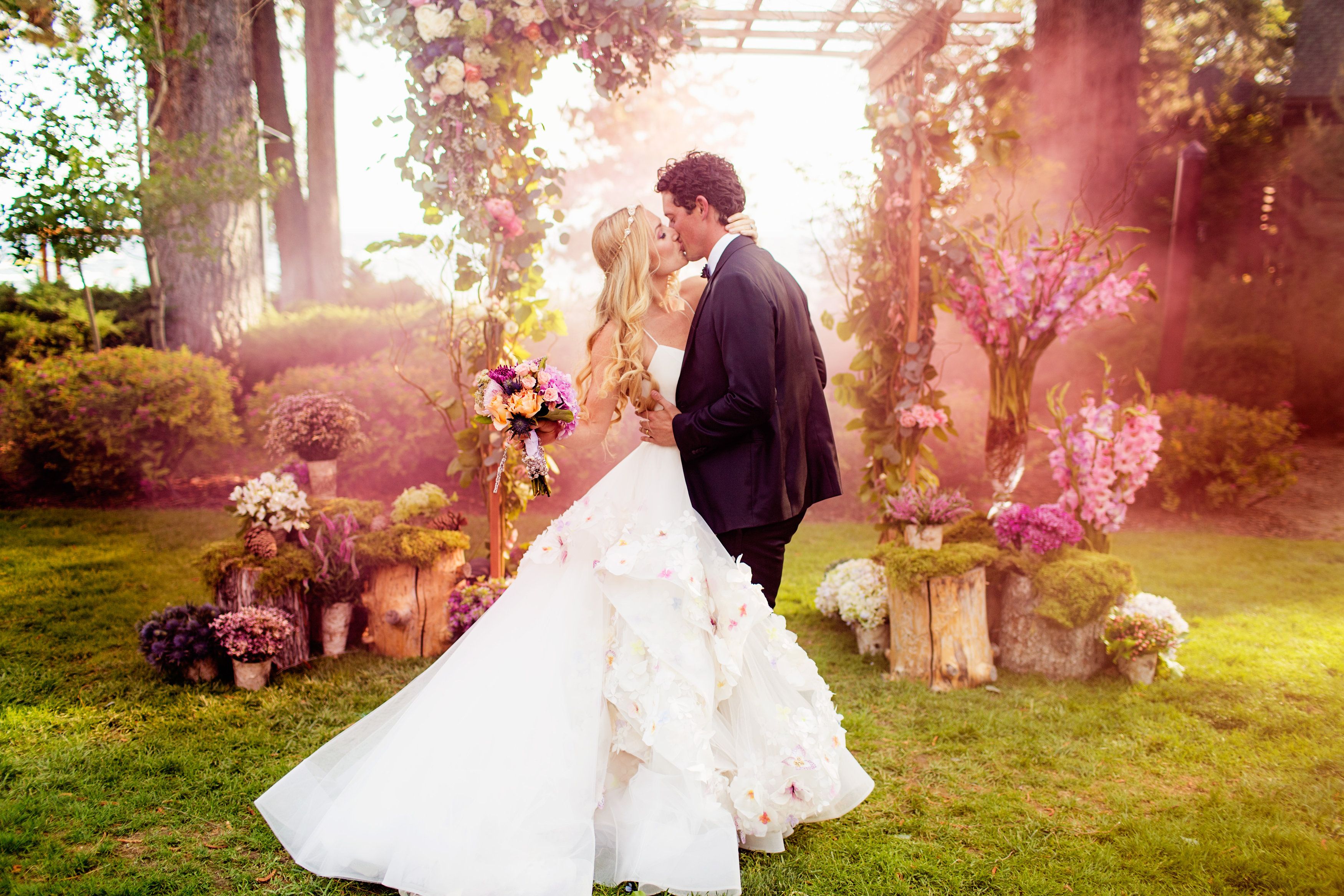 Work Out Your Budget
Before any of the above, you should check on your budget. Without money, you cannot really go for the dress you want, can you? Mind you, it is also not very advisable to spend all you can afford on it. We understand that this is important to you, but think about whether it is really worth it. Knowing your budget will help you be a realistic bride, the coolest and most important kind! So think ahead and weigh your circumstances out well.